Special Educational Needs and Disabilities (SEND)
A commitment to inclusivity
Park Hall Infant Academy is both welcoming and inclusive. Our aims for pupils with Special Educational Needs and Disabilities are the same as for all of our pupils; to provide access to a broad and balanced curriculum, full participation and the highest quality of education. We understand the importance of making adjustments and personalisation of provision and building a picture based on the whole child.
We have established a genuine culture of school, family, community and services working together. We actively encourage partnerships with parents. Our aim is to inform and involve parents as much as possible in school decision making and provide them with support, advice and access to services. Our parents appreciate this approach.
We believe in person centred learning and pupils are enabled to be active participants - expressing opinions, making choices and being involved in setting their targets. We are lucky to have a very dedicated staff team, all of whom view themselves as teachers of all pupils, including those with SEND.
Useful Links
https://www.wcld.co.uk/kb5/walsall/asch/localoffer.page?localofferchannel=0
Information, Advice and Support Service (SEND) Walsall
https://www.wcld.co.uk/kb5/walsall/asch/service.page?id=yj2W-cxJVEg
https://www.autismwestmidlands.org.uk/
Walsall Speech and Language Therapy - Email: SLTinfo@walsall.nhs.uk - Tel: 01922 605400
https://www.wcld.co.uk/kb5/walsall/asch/service.page?id=jNz1O1S94mk
Walsall Council SEND Team - 01922 652860
https://www.wcld.co.uk/kb5/walsall/asch/service.page?id=XFHSvijf2yI
Walsall School Nursing Service
https://www.walsallhealthcare.nhs.uk/our-services/school-nursing/
You can follow Walsall School Nursing Service on Twitter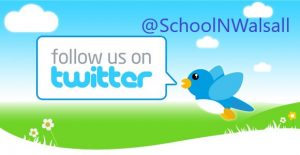 FACE Walsall Parent Carer Forum
FACE Walsall is the Parent Carer forum for the borough of Walsall is led by parents for parents and carers of children and young people aged 0-25 with additional support needs and disabilities in Walsall. They work in partnership with commissioners and service providers across health, social services and education.
Looked After and Previously Looked After Children Policy
Walsall Virtual School
Virtual School for Looked After and Vulnerable Children
The Virtual School is responsible for liaising and working in partnership with agencies to support the education of looked after/vulnerable children. Lorraine Thompson is the virtual school lead and leads on strategic planning and developments, policy, new initiatives and service delivery.
The Virtual School for Looked after Children is not a teaching institution. It is "a model by which the local authority provides services and support for the education of looked after children and a constructive challenge to those providing the services". It works closely and in partnership with schools, social care and Health so that there is a holistic and comprehensive approach to the support of looked after children in all areas of their lives.
Our overall aim is to help produce better educational outcomes, and enhanced personal and social development, so that our looked after children have better life chances.
Our specific objectives which together will help us achieve this aim are reflected by the targets that we set ourselves each year, i.e. seeking continuous improvement in the number of looked after students who: –
Achieve a Good Level of development (GLD) at the end of reception
Expected Standards at the end of KS1 and KS2 in each core subject
Achieve a good set of GCSEs or equivalent
Make progress between Key Stages
Have less 90% school attendance.
Are in education, employment or training in the September following their sixteenth birthday
We will also seek to: –
Reduce the number of days looked after students are excluded, fixed term and permanent, and ensure that excluded students receive alternative provision from day one
Secure objective evidence that: –
There is increasing student involvement in extracurricular and extension activities
Special Educational Needs are being met and appropriate interventions are implemented and reviewed in terms of the graduated response
Fewer students do not have a school place at any one time
The average time taken to secure a school place for a child is being reduced
The average number of school days missed per term by children is falling
The number of children who have an up to date, good quality PEP is increasing.
The Virtual School Team
Virtual School and Vulnerable Groups Lead-Lorraine Thompson
Education Liaison Officer-Julie Chilton
Education Adviser-Debbie Woolfe
PEP Co-ordinator- Jane Collins
Key worker -Rhian Ferguson
Key worker- Leanne Hall
Careers Advisor- Hannah Yates
Information Officer- Ruksana Kavde
Admin apprentice- Suria Pal
Virtual School Tutors: Leanne Hall, Lee Baker, Maxine Gentle, Charlene Martin, Annette Round, Tracey Pemble
Contact:
Virtual School on 01922 652816
https://mobile.twitter.com/schoolwalsall